Colourful Metal Bee Garden Decoration- With Solar Light
Colourful Metal Bee Garden Decoration- With Solar Light
Colourful Metal Bee Garden Decoration- With Solar Light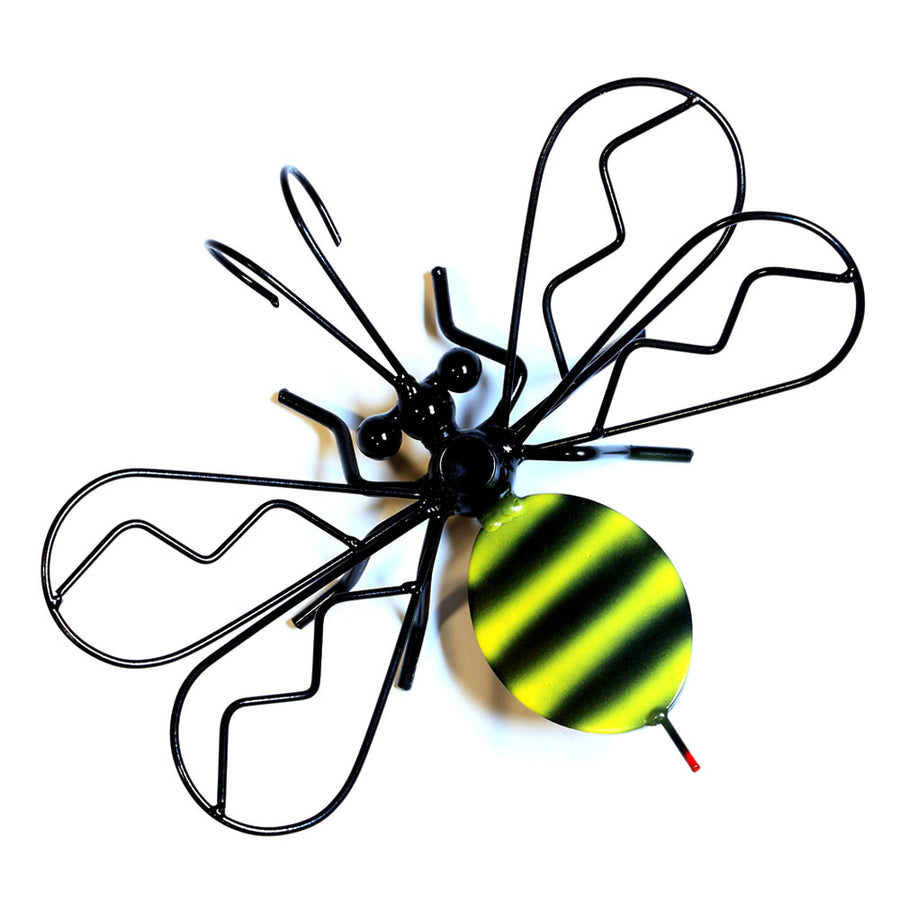 This eye-catching bee is perfect for enhancing outdoor spaces, such as backyard decks or patios and will be certain to engage your guests due to its unique  design and airbrushed pattern. This Metal Bee is posted on a garden stake and includes a solar light for garden decoration and nighttime illumination. This bee with solar light is handcrafted from steel and finalized with a powder coat and automotive finish to provide year-round rust protection. Its wings, antennae and legs are hand cut and bent then welded giving it a very authentic look.  This unique handcrafted bee makes the perfect gift   .

The replaceable LED solar light ensures the bee shines brightly throughout the night ! Replacement lights are easy to order or obtain from your local hardware store,due to its unique design simply insert new light.Treat a friend or yourself to a colourful, and eye-catching piece of outdoor garden metal art.
Did you know? Honey bees pollinate one-third of all the food we eat! They use the nectar collected from flowers to create our favourite sweet treat-honey! When carrying the nectar back to the hive, their bodies break down the complex sugars from the nectar into fructose and glucose. They then tuck that neatly into a honeycomb cell, beat it with their wings furiously over top of the syrupy sweet liquid to fan out the moisture and thicken the substance. When their magic is complete, the bees with then cap the cell with beeswax, sealing the perfected honey for consumption later on.

Approx. Size: 11 inches x 11 inches x 7 inches (28.75 cm x 28 cm x 17.5 cm)

Materials: Metal, Steel, Handcrafted, Handmade, Powder Coat, Paint, Canadian, Iron, Paint, Wrought Iron, Packaging, Solar Light, LED light