Metal Caterpillar Wall Decor Outdoor Wall Art Indoor Hanging Sculpture for Home Garden Yard
The Metal Caterpillar – is a unique spring addition for Garden and Home Décor
The Metal Caterpillar – is a unique spring addition for Garden and Home Décor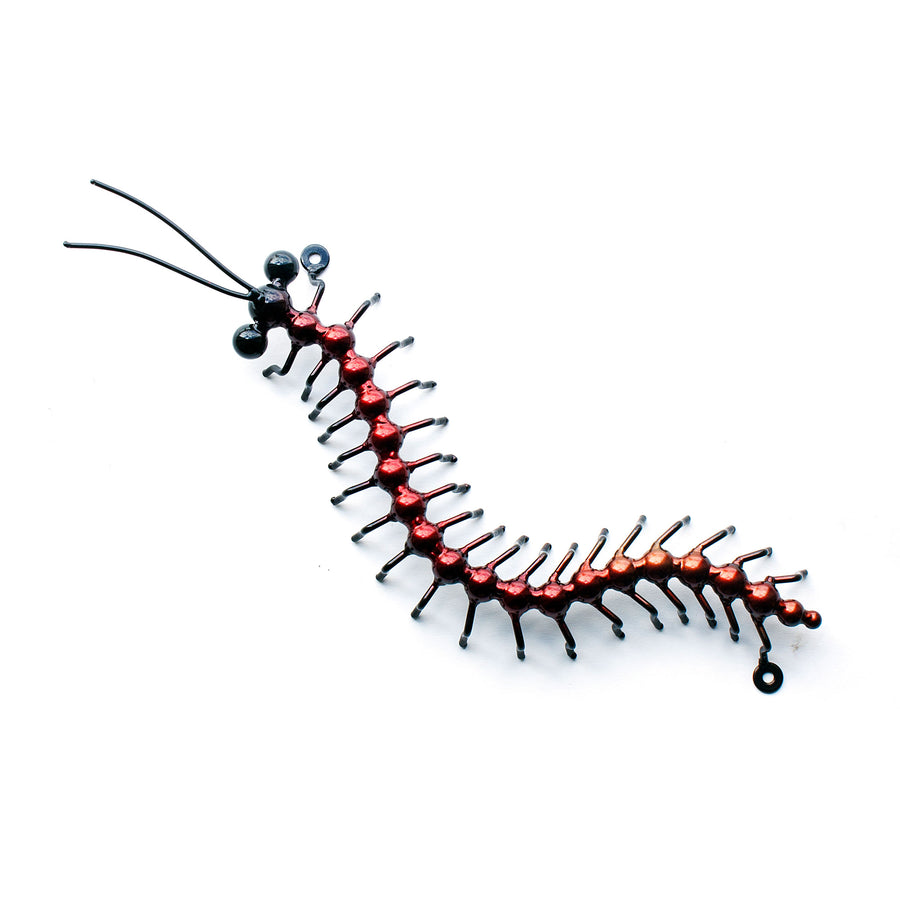 A metal sculpture that you will love to have hanging up on your fence or on the walls of your house. This unique hand crafted metal caterpillar will be an addition that will surely catch people's attention ! You can place this metal art  in your garden  or creatively hang it on any exterior surface .  Caterpillars  come in a variety of shiny shades of blended colours. 
Do you know? Or Our Factitionary!
There are around 180,000 different types of these wonderful creatures in the world and can actually grow in size more than 30,000 times. Caterpillars have six pairs of simple eyes (ocelli) that can detect changes in light intensity, but cannot form an image. Amazing…isn't it!!
Measurement and Dimensions
Caterpillar Large – 31" x 5"
Caterpillar Small – 18" x 3"
Material
Handmade art from metal.
Care and Protection
This metal art has an advanced black powder coating applied to provide full rust protection, then top coated by airbrushing colours to provide a striking full finish. Can be cleaned with a damp cloth. You can display your unique pet outside year round and be assured of its longevity.
Options for Customisation
This unique metal art critter comes in two sizes.
Incredible Insect
Found the perfect location on my planter box. Great conversation piece, that is solid - well made. Time will tell if the colours will fade, but somehow I don't think so.