Decorative Metal Hummingbird Birch Tree Vertical Outdoor Garden Privac
Decorative Metal Hummingbird Birch Tree Vertical Outdoor Garden Privacy Screen Yard Art Panel
Decorative Metal Hummingbird Birch Tree Vertical Outdoor Garden Privacy Screen Yard Art Panel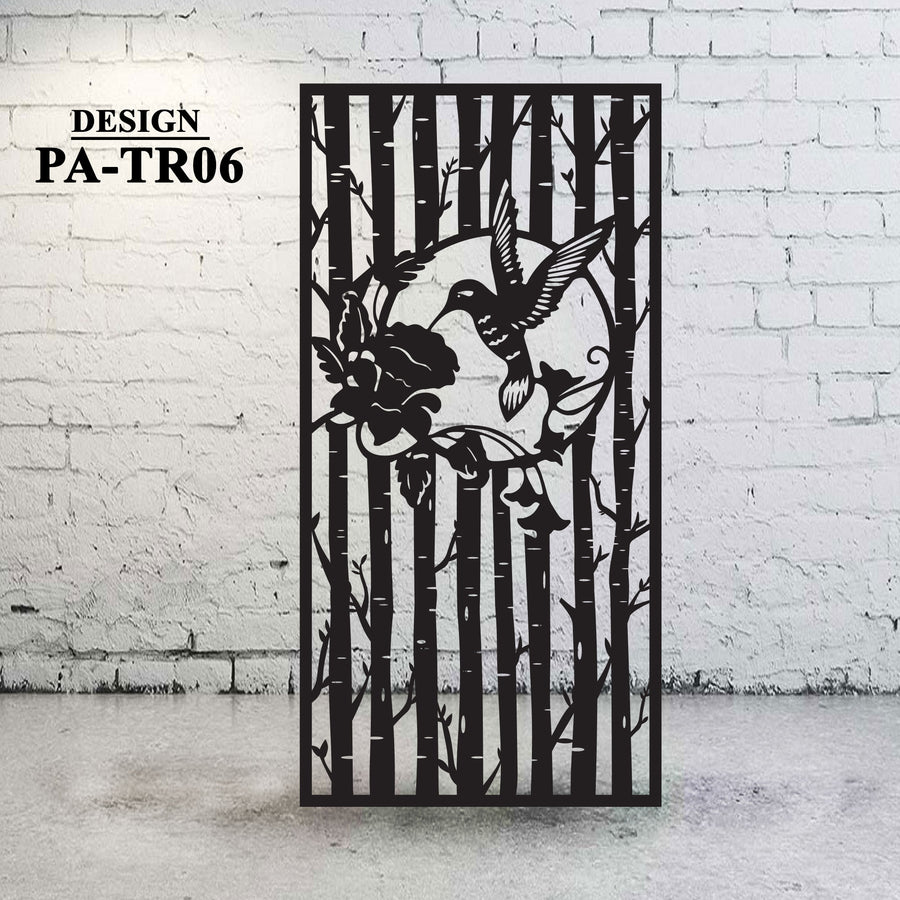 Decorative Metal Outdoor Garden Privacy Screen Yard Art Panel - Hummingbird Birch Tree
Features

Laser cut from 12-gauge steel of 2.6-millimeter thickness
Created using a high-quality CNC laser cutting machine for a high level of detail and smooth edges
Powder coated in a black semi-gloss coating to ensure full rust protection and an elegant finish
Comes with hardware, making it easy to mount on any surface

We try to keep the 30 by 30 inch size in stock the other sizes we make as per order.

Custom work requires approx. 3-4 weeks for production time
Beautiful panel 60" x 30" Panel Custom made for us
Firstly, the people at Practical Art are fantastic to deal with, very on top of everything, very detailed, Communicate with you effectively and complete the project fairly quickly. Our panel is going to slide into a wood frame to divide our rec room from the rest of the basement. We are ordering another item with some customization as they do beautiful work.