Decorative Metal Outdoor Garden Privacy Screen Yard Art Panel - Hummin
Decorative Metal Outdoor Garden Privacy Screen Yard Art Panel - Hummingbird Birch Tree
Decorative Metal Outdoor Garden Privacy Screen Yard Art Panel - Hummingbird Birch Tree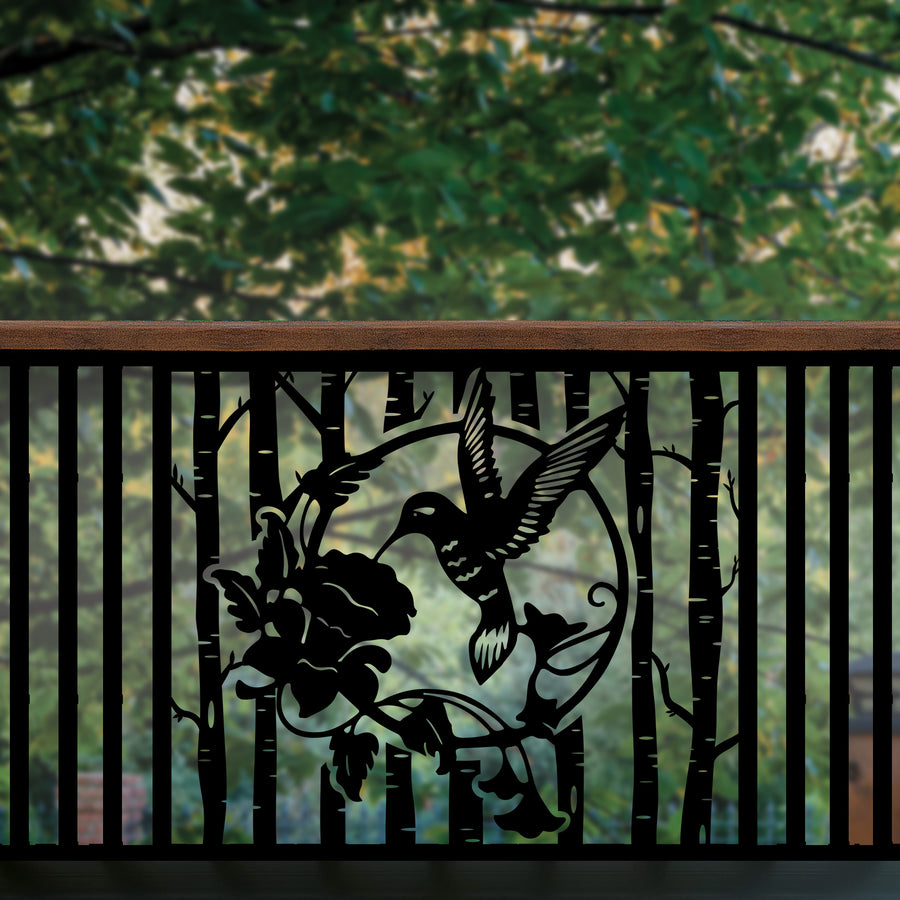 Decorative Metal Outdoor Garden Privacy Screen Yard Art Panel - Hummingbird Birch Tree
Features

Laser cut from 12-gauge steel of 2.6-millimeter thickness
Created using a high-quality CNC laser cutting machine for a high level of detail and smooth edges
Powder coated in a black semi-gloss coating to ensure full rust protection and an elegant finish
Comes with hardware, making it easy to mount on any surface

We try to keep the 30 by 30 inch size in stock the other sizes we make as per order.

Custom work requires approx. 3-4 weeks for production time
Decorative Hummingbird Birch Tree Privacy Panel
We could not be more pleased with the Hummingbird and the Cardinal Birch Privacy Panels bought for our deck. The 36 by 30 Hummingbird and 60 by 30 Cardinal panels are perfect for our needs and they look awesome.
30x30 hummingbird
I purchased 2 for my backyard deck. I am so happy with them. Beautiful work and they look awesome. worth the wait, Heavy, and great quality. I received many compliments about how great they look. Happy, happy customer. thank you, artist, you did absolutely awesome.
hummingbird birch tree
ordered (2)30x30 hummingbirds and worth the wait. looks as beautiful in person as in the photo. It does say three to four weeks and I must admit it was hard but when they finally showed up I was elated. Beautifully done and has weight.
can't wait to mount it on my back deck. I will try and post a photo when it is done if possible. thank you so much, you have made me very happy.
regards, Margaret
Loved It
Very good quality and great customer service. Absolutely loved the piece.