Fire department Metal Sign logo Silhouette for Home Décor | Gift Items
Fire department Metal Sign logo Silhouette for Home Décor | Gift Items
Fire department Metal Sign logo Silhouette for Home Décor | Gift Items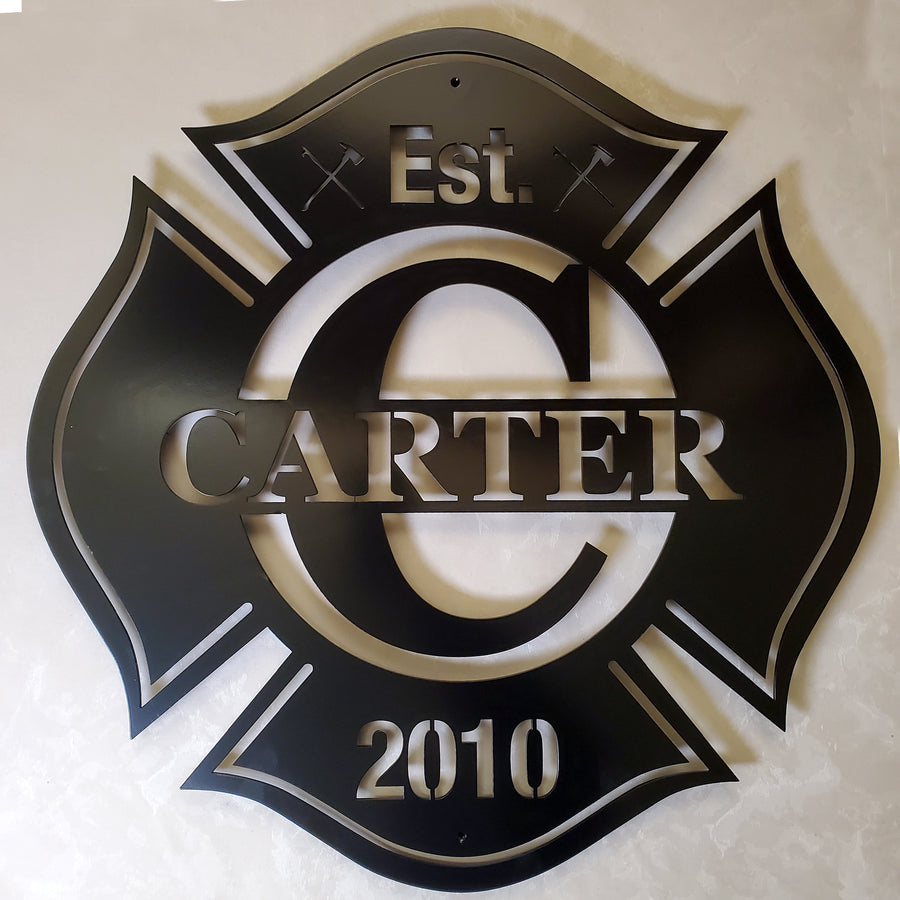 Fire department Metal Sign logo Silhouette for Home Décor | Gift Items
Features

Laser cut from 12-gauge steel of 2.6-millimeter thickness
Created using a high-quality CNC laser cutting machine for a high level of detail and smooth edges
Powder coated in a black semi-gloss coating to ensure full rust protection and an elegant finish
Comes with hardware, making it easy to mount on any surface




All custom work require approx 3-4 week production time.
This metal sign is a special gift for my son's birthday. I am 150% satisfied with this product. I so look forward to surprising him with it. Having Steve (my son's public school mate friend) design it makes it more special. Thank you.
Thank you very much for an absolutely stunning product. We are thrilled with ours.