Large Dragonfly Solar Light On A Garden Stake Garden Decor Yard Metal
Large Dragonfly Solar Light On A Garden Stake Garden Decor Yard Metal Art
Large Dragonfly Solar Light On A Garden Stake Garden Decor Yard Metal Art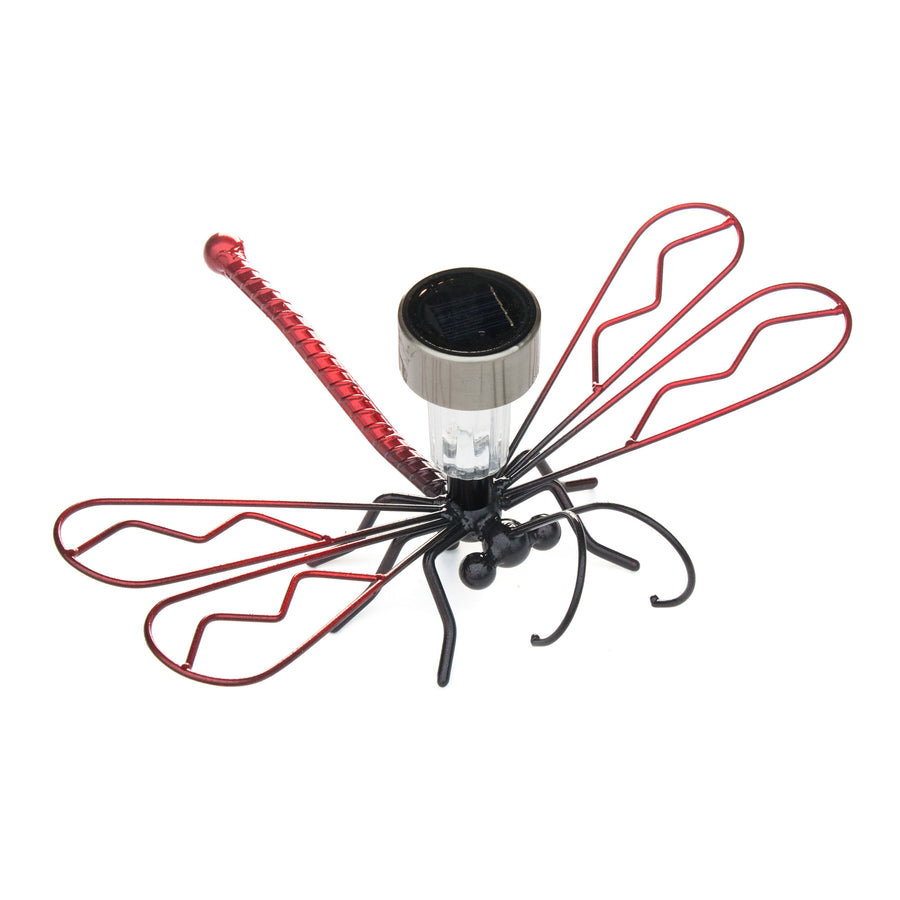 Metal Dragonfly Yard Art On A Garden Stake!
Add some fun topical accents to your backyard or gardens with these little metal dragonflies that can add a splash of colour to a garden/color to a yard during the day and will glow brilliantly at night with a high output LED solar light. Designed with superior craftsmanship, these little bugs are finished with: a powder coating to give that final elegant look.
The choice of using metal ensures the metal art products are resistant to chips and scratches and in applying the advanced rust protection coating the garden art is also great to use in all weather.
This dragonfly can help add a touch of novelty as well as some exterior lighting area to a garden, entryway and or patio deck for a home as well as an office, hotel and or other reception areas.
Add solar-powered illumination to your home with these timeless and beautiful metal bugs that can be easily mounted on a range of exterior settings. Makes a great Birthday and or housewarming gift!

Approx. Size: 11 inches x 11 inches x 7 inches or just under 28 centimetres x just under 28 centimetres x just over 19 centimetres.

Looking for more Metal Creatures: Bugs, Insects and Animals? Be certain to check out the other dragonflies metal decor made by Practical Art. We also have numerous other insects and animal metal art as well including bees, butterflies, hummingbirds, ladybugs, a frog, a horse, a deer head, spiders and more metal art, of humans too in our sports medal metal art display holders.

We also have our online Metal Flower Garden that includes a large selection of metal roses to buy here online.

Materials: Steel, Metal, Solar Light, Iron, Handcrafted, Canadian, Handmade, Automotive Finish, Powder Coat, Wrought Iron, Ball Bearings, Packaging, Paint
How to make Metal Dragonfly Art Sculpture