Large Rustic Cattail Bulrush Sculpture with three solar lights Metal A
Large Rustic Cattail Bulrush Sculpture with three solar lights Metal Art For Garden Decor
Large Rustic Cattail Bulrush Sculpture with three solar lights Metal Art For Garden Decor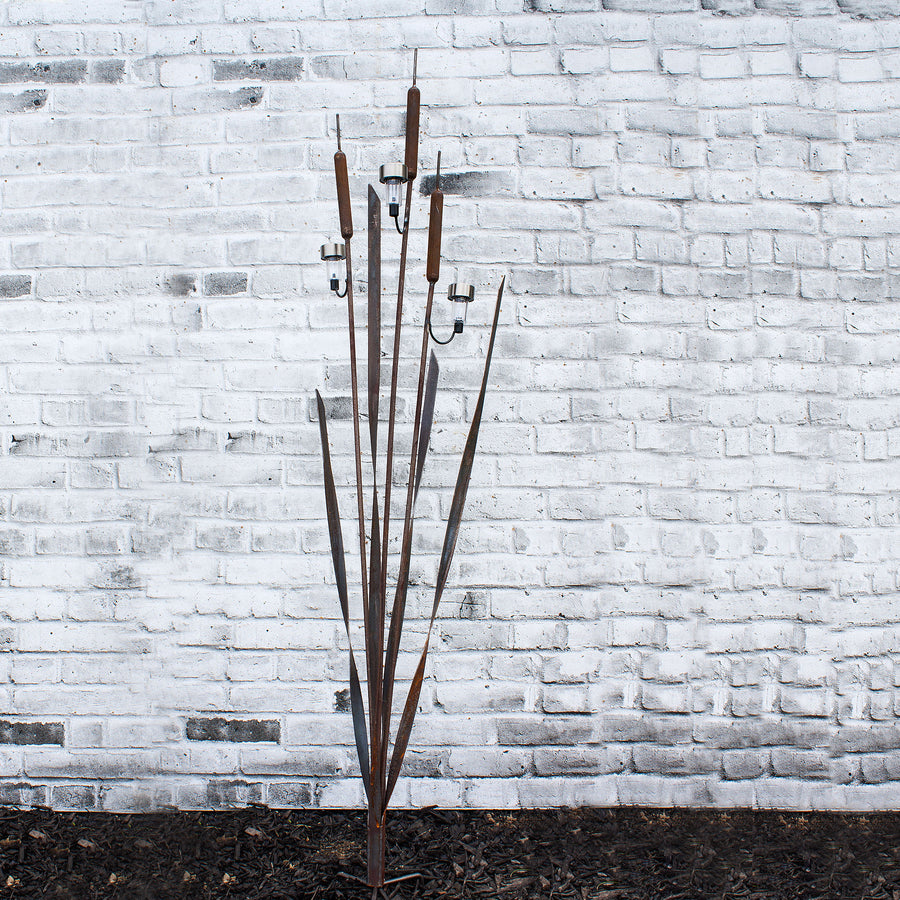 Rustic Cattail Metal Art with Solar Lights / Metal Cattail Art Large Size / Yard Décor / Metal Garden Art / Practical Art / Canadian Made / Hand Crafted / Gift
This Canadian made cattail with solar lights has been carefully hand crafted and will be the perfect addition to any outdoor space this summer. The stems, leaves, and flowers have been welded, hand bent and shaped, as well as forged to make for a realistic work of art! Measuring about 18x66" with 3 solar lights, this beautiful statement piece will easily find its home amongst your yard!
With time, the texture and colour of the metal will develop, and its natural patina will be consistently showcased. When the desired look for the piece has been achieved, a clear coat may be applied to maintain this personalized state. This rustic cattail filled with character will look amazing in the daylight, and the added solar lights ensure that it continues to be illuminated throughout the night.
* This hand-crafted piece of metal décor is made in Canada, just outside of Stratford, Ontario
* 12 gage steel is used to provide the most sturdy, long lasting product
* Pick up at store or market free of cost (no shipping fee)
* While each piece is consistently created, slight variations may be noted as each item is handmade. This will never impact the quality of any piece.