Marvel Superhero Wall or Door Coat Hook
Marvel Superhero Wall or Door Coat Hook
Marvel Superhero Wall or Door Coat Hook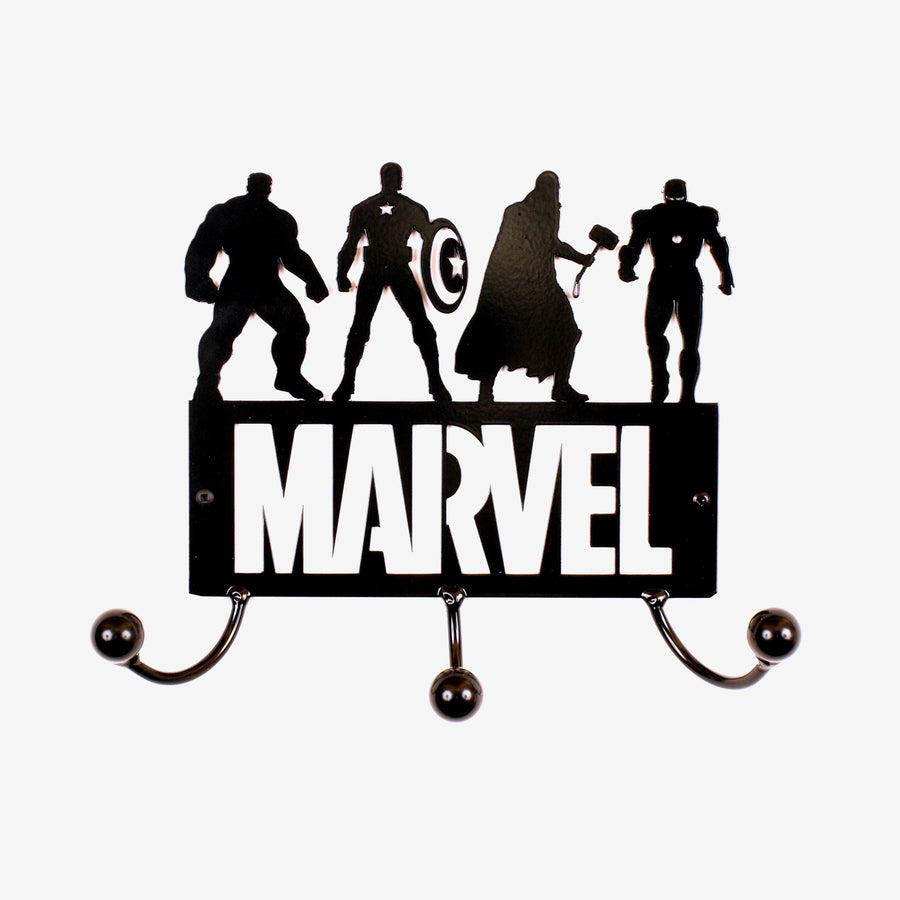 Marvel Metal Hook / Metal Wall Art / Wall Decor
This Canadian made metal hook has been carefully hand crafted for any Marvel fan. It has been laser cut to ensure precision and welded to guarantee strength and durability. This means that the hooks may hold anything from coats to towels, bags, or keys. Measuring 10" x 8" in size, this hook can be conveniently mounted wherever you'd like!
A powder coating and semigloss black finish completes the metal piece, leaving it sleek and ready to be used!
* This hand-crafted piece of metal décor is made in Canada, just outside of Stratford, Ontario
* 12 gage steel is used to provide the most sturdy, long lasting product
* Pick up at store or market free of cost (no shipping fee)
* While each piece is consistently created, slight variations may be noted as each item is handmade. This will never impact the quality of any piece.