Metal Wall Art Medal Display Holder for Swimmer
Metal Wall Art Medal Display Holder for Swimmer
Metal Wall Art Medal Display Holder for Swimmer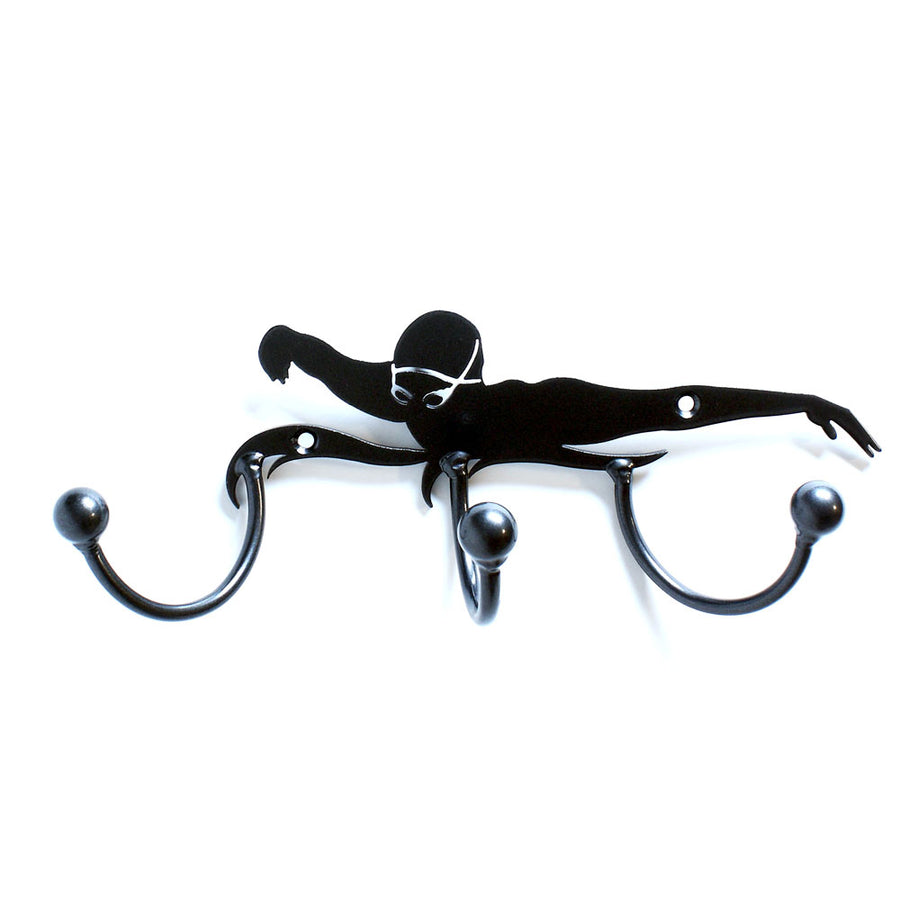 Butterfly Swimmer Sign Metal Wall Art Medal Display Holder Wall Art With 3 Hooks!
Celebrate competitive swimming accomplishments with this sporty metal art hanger that will display achievements in style. A perfect item for the swimmers and swim fans in your life. This hook is great for the wall of fame to place in a swimmer's bedroom, pool-side and or in sports Team locker rooms or change rooms.
The item comes fully stocked with the hardware required for mounting, making the setup simple. This metal art hook is also ideal for heavy bags or coats because of its strength and durability.
This award hanger is powder coated to give an elegant finished product look and the metal art is made to be chip- and scratch-resistant and has a rust protection coating so it can be used for interior wall decorations and for outside in all weather. Swimmers and swimming fans will love this handcrafted medal display, making it the ideal gift. 

Approx. Size: 8 inches x 3 inches or 20 and one-third centimetres x just over 7 and one-half centimetres. - Hook extends approx. 3.0 inches from the wall or just over 7 and one-half centimetres.

Other wall-mounted metal sports award holders for sale here besides this swimmer award holder includes Ballet & Dance, Baseball, Basketball, Golf, Hockey, Karate/Martial Arts, Lacrosse, Running, Skating, and Soccer Metal Art.

Materials: Metal