Personalized Kissing Cardinals - Wedding Gift Monogram Sign - Home Déc
Personalized Kissing Cardinals - Wedding Gift Monogram Sign - Home Décor
Personalized Kissing Cardinals - Wedding Gift Monogram Sign - Home Décor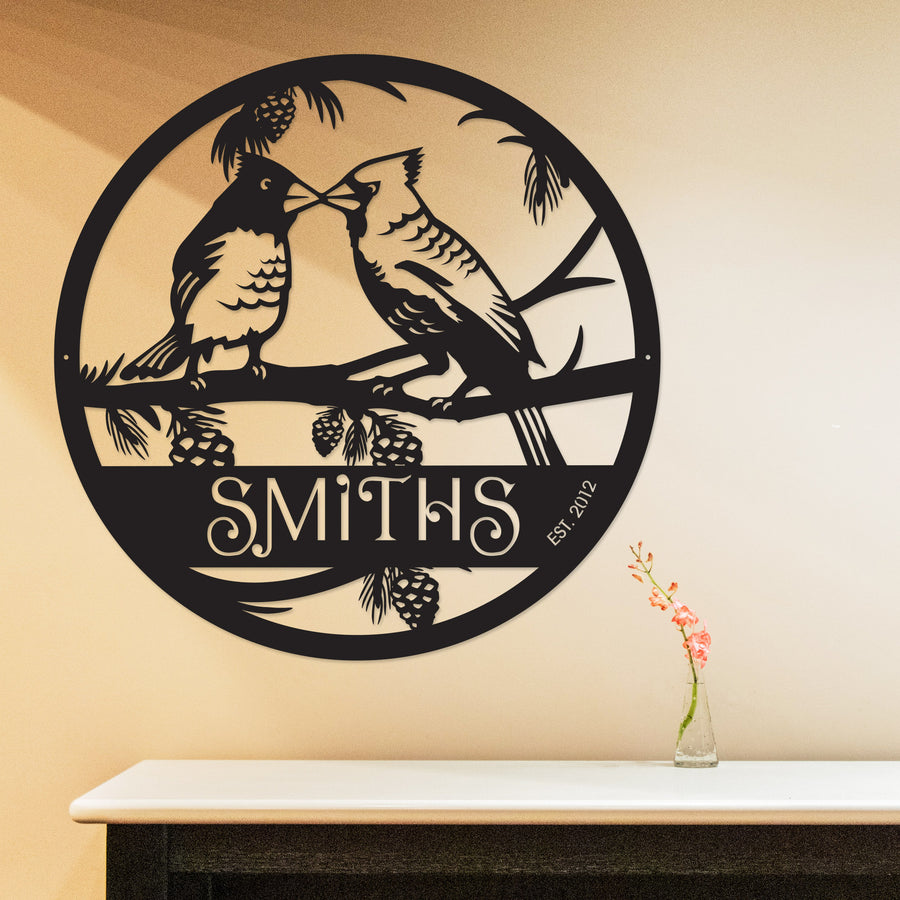 metal art  makes for an eye-catching garden décor to any fence . This personalized kissing Cardinal metal silhouette makes a perfect gift for the hard-to-buy for people on your list- ideal for birthdays, wedding, Christmas and many other occasions.


Features

Laser cut from 12-gauge steel of 2.6-millimeter thickness
Created using a high-quality CNC laser cutting machine for a high level of detail and smooth edges
Powder coated in a black semi-gloss coating to ensure full rust protection and an elegant finish
Comes with hardware, making it easy to mount on any surface

Custom work require approx. 3-4 week production time.

What does it mean if a cardinal visits you?
Cardinals represent luck, manifestation, devotion, loyalty and domestic harmony.