Metal Flower Wall Décor Art | Metal Yard Art
Metal Flower Art On A Single Vine | Wall Décor
Metal Flower Art On A Single Vine | Wall Décor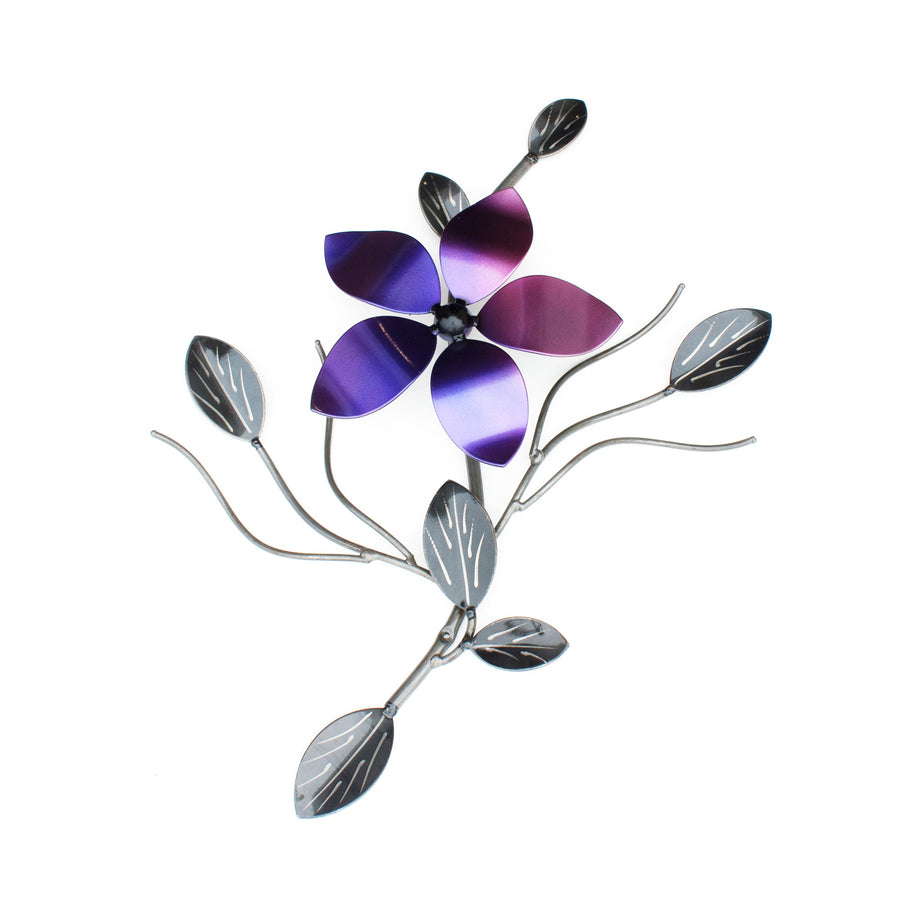 Metal Flower Art on A Single Vine | Wall Décor
Metal Flower on A Vine! Ornamental, handcrafted from steel, painted using automotive paint and powder coated to ensure rust protection and scratch resistance (and therein the ultimate durability). Metal flowers are available in four colours ̸ colors: metallic, red, yellow, and white. What sets this floral presentation apart is the care taken to ensure high quality craftsmanship: e.g., hand-etched leaves, the aforementioned powder coat finish, etc. 
This wall-mounted indoor - outdoor metal art is the perfect addition to place by decks, on fences, or walls, posts and beams and is good to use as exterior garden decorations as well as for interior decor ̸ décor as well as within homes, hotels, offices, reception areas and or other living spaces. Sleek and elegant this metal Flower on A Vine is modern and timeless and a gift that warrants consideration in the Gifts for $ 69 CDN category.
Approx. Size: 17 inches high x 23 inches long
Material
Metal Flower Art on A Single Vine - Handmade art from metal.

Care and Protection
This metal art has an advanced clear powder coating applied to provide full rust protection and scratch-resistance. Can be cleaned with a damp cloth and be assured of its longevity.
Single wall flower
Got this on Friday, hung it right away, absolutely stunning piece! Everyone loved it. Will be looking for more to add to my home. Thank you!
Thanks
For the great review.