Skateboard Hook For Skateboard. Housewarming, Wedding Gift, Birthday Gifts Made By Practical Art
Skateboarder Skateboarding With Hanger Hook For Skateboard. Housewarming, Wedding Gift, Birthday Gifts Made By Practical Art
Skateboarder Skateboarding With Hanger Hook For Skateboard. Housewarming, Wedding Gift, Birthday Gifts Made By Practical Art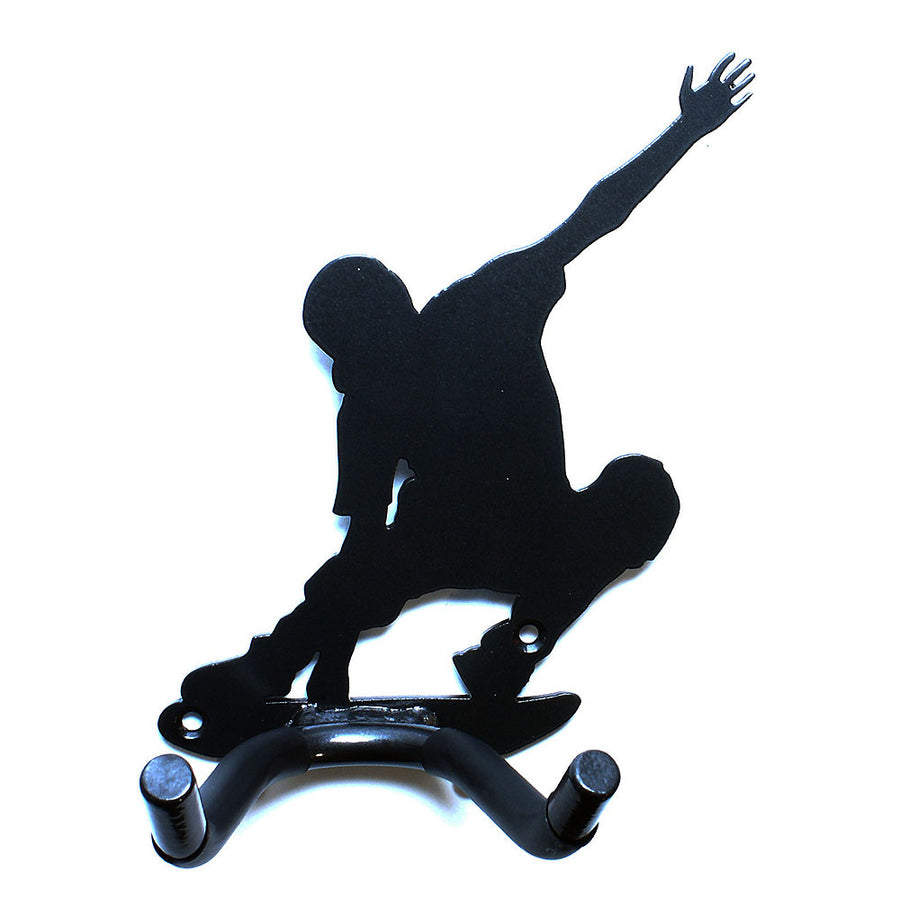 SKATEBOARDERS' WALL ART With Hook To Hang Skateboard
Great to hang skateboards with this wall art of a skateboarder skateboarding in a crouched position with one hand down by the tail and the other arm reaching up perpendicularly to the sky. The metal art with two hooks is powder coated to give the high-end finished product look. Each piece also receives a rust protection coating meaning that the wall hooks can be used as interior decor ̸ décor in mudrooms and garages and also used outdoors in all weather by patios, decks and driveways. Sturdy enough to hang a skateboard on. A great gift idea for the avid skateboarder and or skateboarding fan.

Approx. Size: 7 inches x: 6 inches x: 5 inches.

Looking for more Equipment Holders? We have a large selection of wall-mounted holder hangers. You can look and buy our other amazing collection of holders here.
This is handsome
I liked the first one so much...I ordered a second. my son likes to skateboard. He has a small room which I like to keep neat. This is handsome, has personality and makes us all happy!