Snowboarder Metal Medal Holder Display Wall Art
Medal Holder Display for Snowboarder Award Hook
Medal Holder Display for Snowboarder Award Hook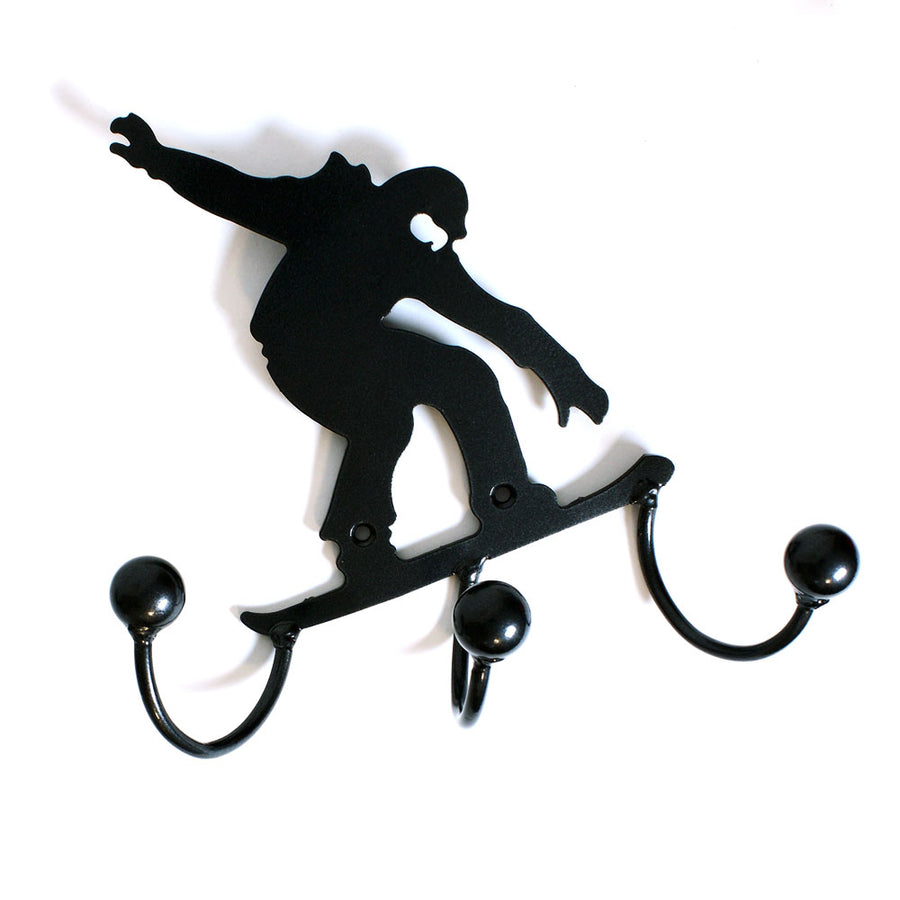 Medal Holder Display for Snowboarder Metal Wall Art Award Hooks!
Display competitive Snowboarder awards achievements with this elegant holder that will display awards in style with three metal hooks. A perfect item for the snowboarder in your life plus also makes a great gift for snowboarder fans.
The metal art products are made to be chip- and scratch resistant and also have a rust rust protection coating meaning they are good to use outside in all weather and as interior decor/décor.
This sports medal holder is great for the wall of fame in a snowboarder's bedroom. This award hanger is powder coated to ensure the finishing touch of elegance.
Snowboarder will love this metal art, potentially making it the ideal gift. The item comes fully stocked with the hardware required for mounting, making the setup simple. The three wrought iron hooks are ideal wall hangers for heavy bags or coats.

Other wall-mounted metal sports award holders for sale here include Baseball, Basketball, Golf, Hockey, Karate/Martial Arts, Lacrosse, Running, Skating, Soccer and Swimming.

Materials: Metal