Christmas Holly , Christmas Decoration Wall hanging
Christmas Holly , Christmas Decoration Wall hanging
Christmas Holly , Christmas Decoration Wall hanging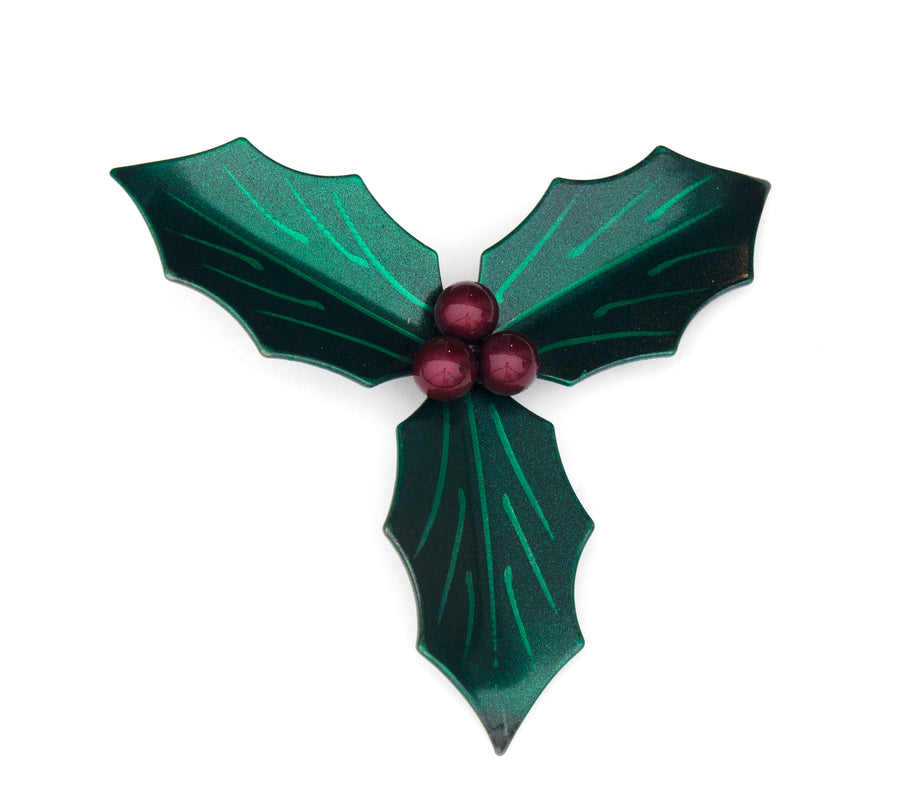 Christmas Holly Metal Art for Christmas and Home Decoration. Our metal holly can be hung inside or out.
Originally designed to interchange with our line of flower vines it soon became very popular on its own .
The care and workmanship in this piece, along with the clear powder coat finish, sets it apart from other run-of-the-mill Christmas products on the market today. The unique character of this Holly truly shines through. The applied powder coat finish provides resistance to scratching and rust formation, protecting the piece against damage by moisture.
This piece can be placed in both interior and exterior settings and makes a great Christmas gift idea.
NIce piece
The holly was exactly as we expected and fitted the existing piece that we already have on the wall perfectly, my only issue is the lack of communication from Practicle Art. I believe that the email confirmation is sent automatically but we never received any, we had to chase the order ourselves
Christmas holly ornament
The item I received is lovely, however, due to an error on my part I ordered the holly with a hook when I wanted the holly that I could interchange with the flower on the wall unit that I already have.
I just sent an email regarding an exchange, and looking forward to hearing from you.
Thank you.
PS: I have always been very happy with any of the items I have purchased from Practical Art and have received many compliments. My daughter and husband who introduced me to Practical Art are also extremely pleased with their purchases.