Garden Gnomes USA, Metal Yard Art, Flower Bed Gnomes
Garden Gnomes USA, Metal Yard Art, Flower Bed Gnomes
Garden Gnomes USA, Metal Yard Art, Flower Bed Gnomes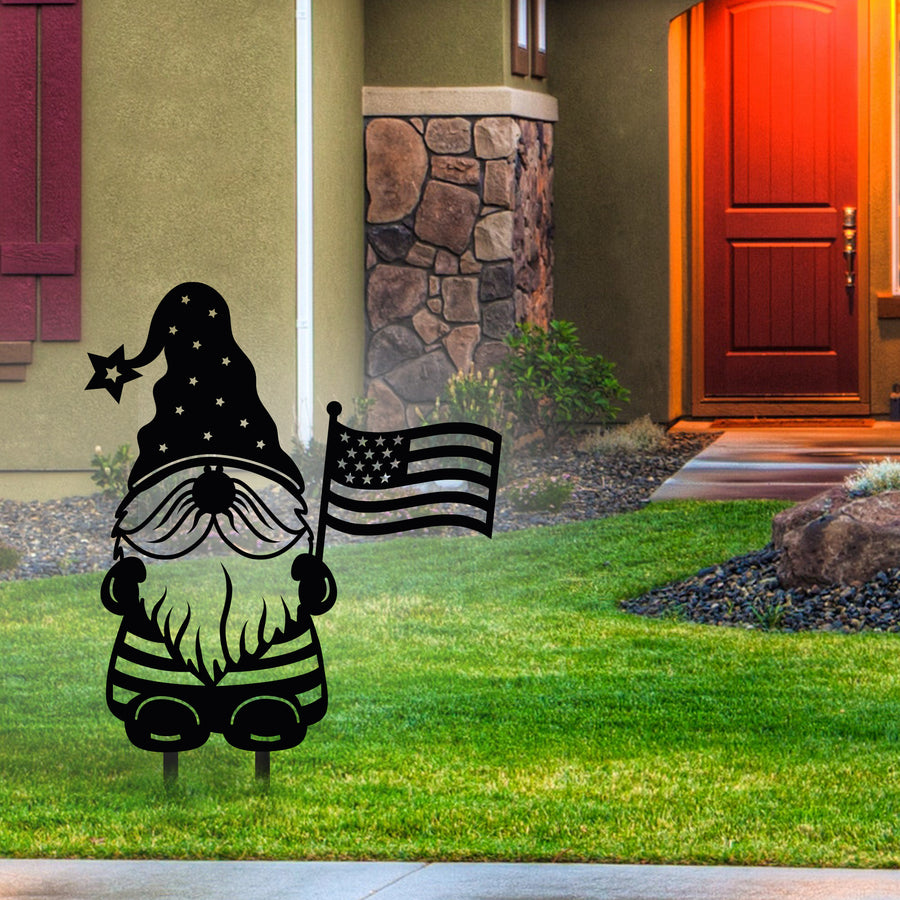 Metal Garden Gnome / America Pride Gnome Art / Backyard Décor
This patriotic gnome is sporting its American pride with an American flag! This piece of metal garden art has been carefully hand crafted and will add the perfect amount of personality to your garden! Measuring about 15"x16" with 8" stakes, this enthusiastic gnome will easily find a home amongst a bed of flowers.
The gnome has been laser cut to ensure precision and smoothness and has been powder coated with a semi-gloss black finish to complete the metal piece, leaving it sleek, protected from rust, and ready to fill out your garden!
This piece of décor is also an amazing gift for friends and family members!
* This hand-crafted piece of metal décor is made in Canada, just outside of Stratford, Ontario
* Pick up at store or market free of cost (no shipping fee)
* While each piece is consistently created, slight variations may be noted as each item is handmade. This will never impact the quality of any piece.
Fun Facts: Gnomes have a special language to communicate know as Gnomish.
Checkout some more fun facts for Gnomes at https://metalgnome.ca/blogs/news/fun-facts-about-garden-gnomes