LGBTQ+ Décor Metal Flower Vine: Wall Art Flowers Exterior-Interior Decor
LGBTQ+ Décor Metal Wall Art Flower Vine: Pride Flag Color Single Flower Vines Wall Art Interior Decor / Décor
LGBTQ+ Décor Metal Wall Art Flower Vine: Pride Flag Color Single Flower Vines Wall Art Interior Decor / Décor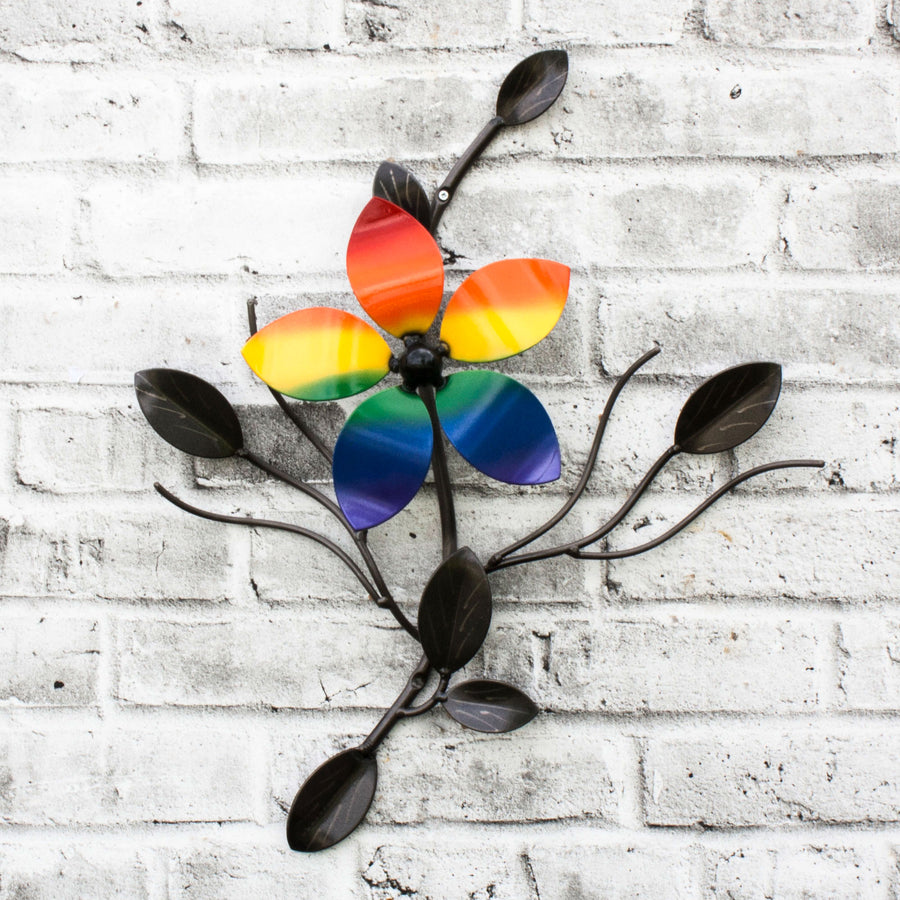 Love is love. Whether you're an ally or identify as LGBTQ+, our line of decorative pride flowers will make the perfect addition to the interior or exterior of any home. Proudly sown your support with a decorative metal flower.
Metal Flower Vine Art! This unique flower vine is handcrafted from quality steel and powder coated to ensure ultimate durability per scratch-resistance and rust protection. The interchangeable flowers design allows one to pick from four colours / 4 colors of flowers shown in the photos: metallic, red, yellow and white. When purchasing this metal flower vine just let us know what colour flower / color flower you would like in the Note Box found on the check-out page.
Approx. Size: 17 inches x 23 inches or just over 43 centimetres x just under 58 and one-half centimetres – Flower vine extends is 4.5 inches from the wall or just under 11 and one-half centimetres.