Linear Three Metallic Flower Metal Wall Art | Home Decor for Corporate Gift, Housewarming Gift Ideas
Attractive Three Flower linear vine  Corporate Gift, Housewarming Gift Ideas | Metal flower Wall Art Home Decor
Attractive Three Flower linear vine  Corporate Gift, Housewarming Gift Ideas | Metal flower Wall Art Home Decor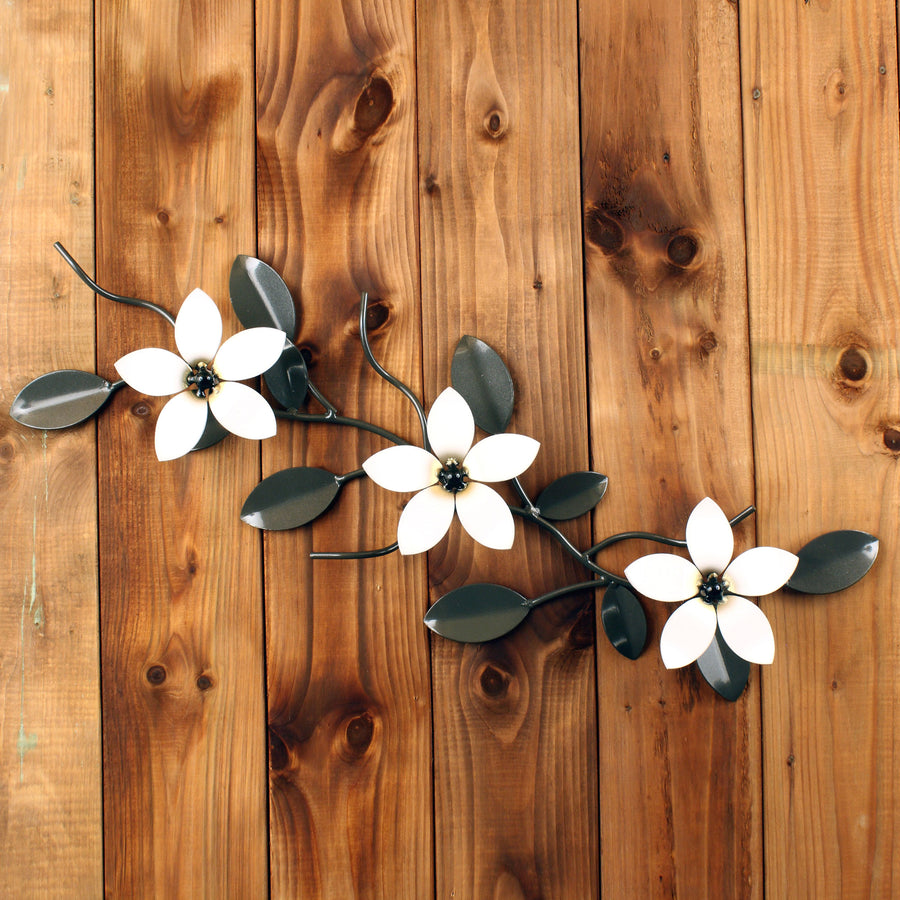 This unique flower vine is hand crafted from steel and powder coated for the ultimate durability and appearance. The interchangeable design allows you to pick from many different colours of flowers including metallic, red, yellow, white, sunset red, ocean blue, and passion purple 

This sleek and elegant design makes this piece the perfect addition to any interior or exterior setting. This modern and timeless product offers unique character that can easily be the feature of any room. What sets this piece apart is the care taken to ensure high quality craftsmanship. This is apparent in the hand etched leaves and clear  powder coat finish. This piece is the perfect gift for any occasion, and it will be a great addition to any home.

This piece can be fitted with a holy for Christmas 

Approx. Size: 30 inches x 10 inches - Vine extends approx. 3.5 inches from the wall


Material
Interconnecting Metal Flower Vine - Handmade art from metal.

Care and Protection
This metal art has an advanced clear powder coating applied to provide rust protection and scratch-resistance. Can be cleaned with any car wax to increase  longevity.
Perfect outdoor art at our front door
We are repeat customers of Practical Art - from The One Of A Kind Show! We have 4 separate groups in our home, which will tell you how much we love their work! Perfection and not seen everywhere, unique and fair pricing!
Linear Three Flower Metal Vine Wall Art
This was a gift. It was beautiful and she loved it.
Thank you!