Metal Red Cardinal Wall Art with Maple Leaves Outdoor Indoor Wall Déco
Metal Red Cardinal Wall Art with Maple Leaves Outdoor Indoor Wall Décor
Metal Red Cardinal Wall Art with Maple Leaves Outdoor Indoor Wall Décor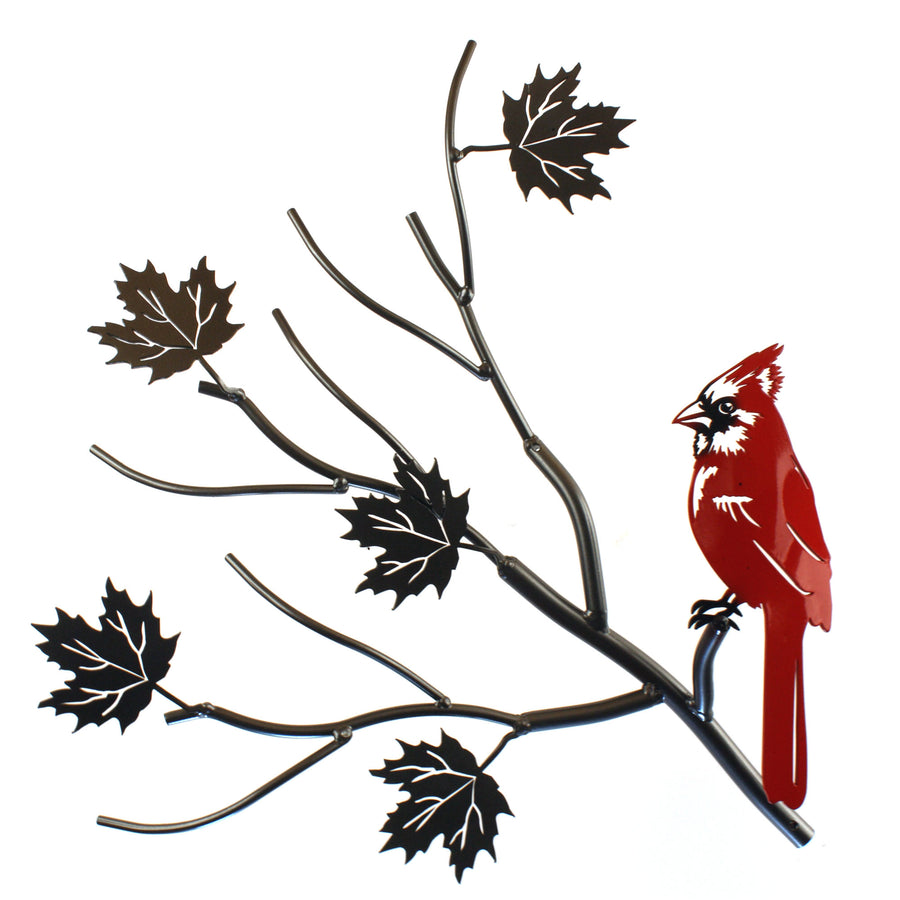 Cardinal Perched on Branch with Maple Leaves / Cardinal Garden Art / Metal Garden Décor / Metal Art / Practical Art / Canadian Made / Hand Crafted / Gift
Many bird lovers find that the sight of a cardinal holds special meaning, sometimes evoking emotional or spiritual feelings. They say the vibrant red bird is an uplifting, happy sign that those we have lost will live forever, so long as we keep their memory alive in our hearts.
This Canadian made metal cardinal perched on a maple leaf branch has been carefully hand crafted and will be the perfect addition to your home or garden. The cardinal and leaves have been laser cut, welded, and hand bent + shaped. The process of forging the metal allows the piece to truly come to life. Its painted red colour and airbrushed black highlights are polished, and powder coated to make for a striking work of art.
Measuring about 24x24", this beautiful piece may be mounted both indoors or outdoors and can also be an amazing gift for friends and family members!
* This hand-crafted piece of metal décor is made in Canada, just outside of Stratford, Ontario
* 12 gage steel is used to provide the sturdiest, long-lasting product
* Pick up at store or market free of cost (no shipping fee)
* While each piece is consistently created, slight variations may be noted as each item is handmade. This will never impact the quality of any piece.