Metal Art Flying Lady Bugs Solar Light On A Garden Stake
Metal Art Flying Lady Bugs Solar Light On A Garden Stake
Metal Art Flying Lady Bugs Solar Light On A Garden Stake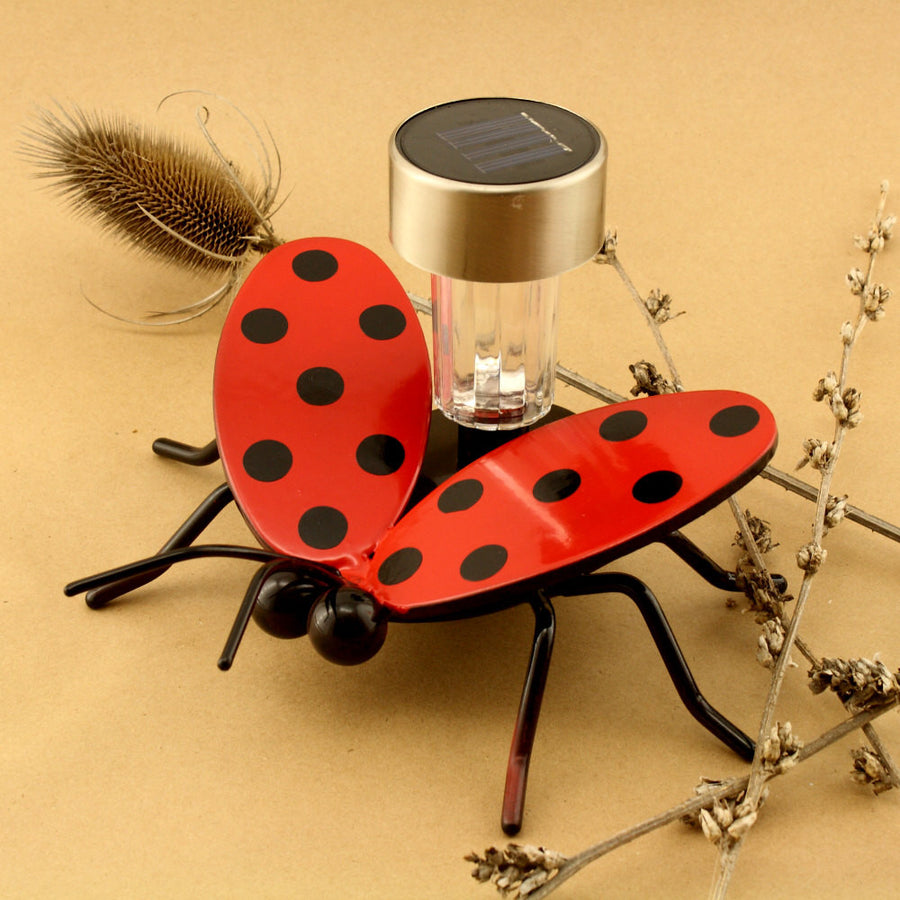 Metal Ladybug Flying With A Solar Light On A Planting Stake! Add a fun accent to a backyard or gardens with a  metal art flying ladybug handcrafted from quality steel.
Have one or many lady bugs to add a splash of color to a garden, color to a yard or any creative area wherever indoor-outdoor ornaments might be needed. 
This lady bug features a high output solar LED light meaning they will continue to glow brilliantly all night long. Designed with superior craftsmanship, these metal art ladybugs are finished with an advanced industrial coating that offers full rust protection and a scratch-resistant surface.
This metal art collection with its garden stake version is the perfect addition to the décor / decor of entrances, walkways, patios, lawns and gardens to name just a few interior and exterior spots the ladbugs can be easily placed.
Approx. Lady Bug Sizes:
Large Lady Bug: 7 inches x 7 inches x 5 inches or 17 and three-quarter centimetres x 17 and three-quarter centimetres x just under 12 and three-quarter centimetres.
METAL LADYBUG SALES
If you are Shopping with US dollars: Practical Art makes an affordable gift idea even less expensive: Buy metal art online here and Save since the prices are in Canadian Currency.
Collection Of Metal Ladybugs
Collection Of Metal Ladybugs W/ Solar-powered LED Lights